Looking at the old tired telephone system on your desk? Scared of the costs of replacing it, but know that you really need to do something as your current monthly costs are too high with ongoing maintenance, line rental and call costs, etc?
Despair no more, we at Fido have the answer for which scales with your business (be it 5 handsets, 500 or even 5,000)!  Small and large offices alike can benefit from our cloud based Next Gen telephony solution.  
Simply plug into our Next Gen Cloud Solution and immediately benefit from low costs of calls, an all inclusive management and maintenance service.
Just look at these amazing benefits!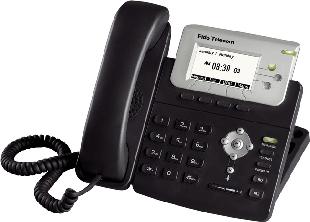 Calls from just 0.9p/minute

Per second billing

Free calls between branch offices

Support for home workers

Support for branch offices

Call Recording

Hold music

IVR (Interactive Virtual Receptionist)

Conferencing

Itemised Billing

Call Queues

Call Monitoring

Ring Groups

Call Parking

Call Transfer

Direct Dial Extensions

DDI Routing and CLI mapping

Voice Prompts

Voicemail

CRM integration with on-screen "call popping"




and click to dial functionality
Solutions including state of the art digital handsets start from just £75 per month for 5 users with a one off setup fee of £25 per handset.  That's just £15 a month per user!  
Compare this to the costs of an in house Avaya, Cisco or Mitel solution based on old fashioned PSTN or ISDN technology, and you will see real savings year on year.  Included in the monthly subscription is all system maintenance, software updates and admin changes.  
Need to add extensions or lines as you grow?  No waiting months for BT to install additional capacity, we can do it overnight!
The Fido Cloud PBX puts you in control of your budgets from day one and simplifies your operational needs instantly!
The Fido PBX replaces your BT ISDN and PSTN services which instantly saves you hundreds (if not thousands!) of pounds each year, and utilises your existing Internet connection to route calls securely via our ITSPA Quality Mark approved network.  In certain cases we recommend a dedicated DSL service if you do not have FTTC or a leased line with spare capacity.
Sounds great, but you need fewer than 5 handsets? Talk to us about our Virtual Office solutions which offer many of the above benefits and can be easily upgraded to a managed IP PBX solution when you are ready!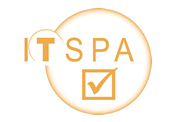 Contact Fido Sales today for more information and to order!
Team Fido